Sweet Protein Yogurt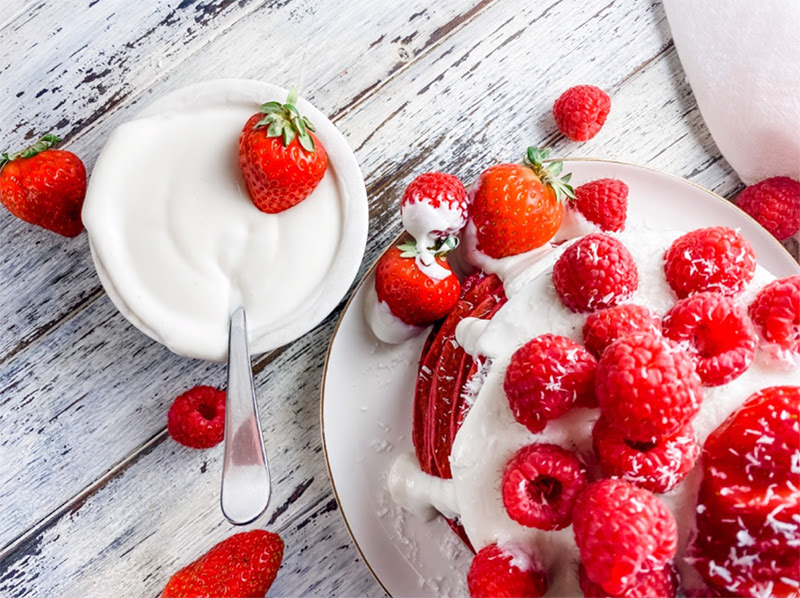 Here's a simple, high-protein, sweet topping that's great for putting on your pancakes instead of whipped cream. It's also a delicious treat to enjoy with fresh berries.
Courtesy of RealHealthyRecipes.com
What you need
Servings: 4
1 cup Plain, unsweetened Greek Yogurt
½ teaspoon vanilla extract​
2 tablespoons Swerve Confectioners Style
1 scoop vanilla protein powder
Instructions
1. Combine all of the ingredients together in a bowl. Whisk with a fork until creamy and fully incorporated. Serve immediately or store in the fridge until serving. Enjoy!
Nutrition
One serving equals: 82 calories, 5g fat, 38mg sodium, 6g carbohydrate, 0g fiber, 1g sugar, and 8g protein
I hope that you get a chance to give this recipe a try this week. Remember that I'm only a call or email away to assist you in all things fitness. And if you are not yet one of my prized clients then call or email me now to set up your first workout – I'd love to help you achieve your best body ever!
Talk Soon,
Let Us Be the Best Part of Your Day….Every Day!
Dusty Kinley
(253) 565-1965
https://innovativefitnessclubs.com/
"Innovative Dusty" on Facebook for daily truth and inspiration!​