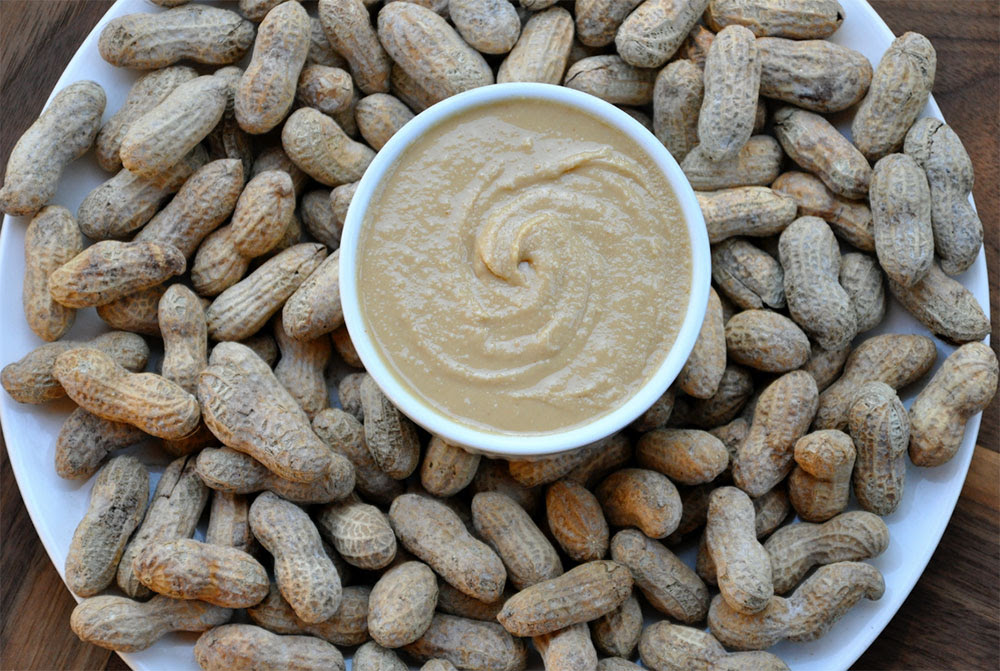 Today I have an awesome (EASY!) recipe for homemade Honey Peanut butter for you to enjoy. It's a little salty, a little sweet and quite delicious. If you have a peanut allergy then feel free to sub in any other nut or seed for the peanuts.
Making nut and seed butters at home is so simple, and the resulting flavors are fresher and more authentic than you'll get from store bought brands. The sky is the limit when it comes to adding new flavor surprises to your homemade nut and seed butters. In this version we are adding a touch of honey to creamy peanut butter.
Quick Tip: There are 5 distinct stages to the blending process, so be sure to keep blending through all 5. Stage 1: Loud like Thunder. Stage 2: Crumbles. Stage 3: Big Ole Ball (you may need to break it up with a spoon). Stage 4: Dry Butter (keep blending, those oils are about to be released). Stage 5: Soft, Creamy Velvet (you made it! Now give that food processor the night off!)
Courtesy of RealHealthyRecipes.com
What you need
Servings: makes 3 cups (48 Tablespoons)
3 cups roasted, unsalted peanuts, shells removed
¼ teaspoon sea salt
1 Tablespoon coconut oil
1 teaspoon raw honey (add more to taste)
Instructions
1.Blend all of the ingredients in a food processor until creamy. This can take up to 10 minutes, so when it doubt continue to blend, blend, blend. Enjoy!
Nutrition
One Tablespoon equals: 43 calories, 4g fat, 2g carbohydrate, 1g sugar, 12mg sodium, 1g fiber, and 2g protein.
I hope that you get a chance to give this recipe a try this week. Remember that I'm only a call or email away to assist you in all things fitness. And if you are not yet one of my prized clients then call or email me now to set up your first workout – I'd love to help you achieve your best body ever!
Talk Soon,
Let Us Be the Best Part of Your Day….Every Day!
Dusty Kinley
(253) 565-1965
https://innovativefitnessclubs.com/
"Innovative Dusty" on Facebook for daily truth and inspiration!​
---
Share this delicious healthy recipe by forwarding it to your friends and family! Click Here to share it on Facebook